The Story of the 2C Light Cap
I am often asked, "why did I invent the 2C Solar Light Cap?"  Here is my answer:"One night many years ago, I was busy taking photographs of the sunset on Tioman Island in Malaysia and had wandered far from my campsite. Darkness comes fast the tropics and minutes later I was in pitch blackness, forced to crawl on hands and knees back along a narrow track to the base. When I retraced my steps the next day I discovered that I had been crawling along the edge of a sheer precipice with the rocky sea below, completely oblivious to the danger.If only there had been some form of light. Despite all of our advances, how reliant we are on light. Our safety and enjoyment of the great outdoors completely depends on it. Imagine if there was a self-charging light, one that would leave your hands free, one that could be incorporated into everyday clothing…While looking at international markets, I became increasingly aware of the enormous need for lighting where electric lights are unreliable or simply don't exist, and the ecological impact became more important to me – no more batteries for the landfill and sustainable, renewable power were vital components in the design. Using free light from the sun to light up the dark, my original vision - to light the world - is getting nearer every day."  - Simon Dyer, CEO and Founder
2C Light Company is the world leader in the development of solar powered wearable technology as demonstrated by the innovative 2C Solar Light Cap, a product unique to the international market.The Company's research laboratory is located in Christchurch, the technical center of New Zealand. The 2C Light Company was incorporated in December 2006 to manufacture and distribute the 2C Solar Light Caps and other products.  Since incorporation, global demand for the Company's product has resulted in branches being established in more than 20 countries.
To develop, produce and sell innovative technological products that provide practical solutions to every day life whilst sustaining the environment and contributing to reduction of carbon footprint.
To provide free light to the world by utilizing natural resources and advanced technology.
The Intellectual Property and designs in the products of the 2C Light Company are protected globally through international patent treaties.
Board and Senior Staff
Simon Dyer - CEO and Founder, Director of R&D
At age 25, Simon was managing his first factory manufacturing safety headwear.  After studying Robotics in London he transferred to Melbourne and produced numerous Interactive Multimedia titles working for Melbourne House for clients such as Blizzard, Interplay and Electronic Arts.  After completing a Bachelor of Computer Science degree, and 15 years, abroad he returned to his hometown to develop GPS navigation systems for Trimble Navigation where he held the role of Software Development Manager managing exciting projects such as vehicle guidance systems. In 2006 Simon started his company, the 2C Light Company to develop and market renewable energy and wearable technology products.

1. Created TOR Design Limited, dedicated to developing environmentally and socially conscientious products that enhance peoples lives.

2. Trimble Navigation – 10 years as Software Manager, developing GPS products including vehicle guidance and the GeoExplorer Series. See www.trimble.com/geoxt.html. Sales to date exceed US$59m. See it featured in the movie "Day After Tomorrow" with Dennis Quaid here.

3. Software Engineer and Producer of interactive multimedia titles with Beam Software (aka Melbourne House) for customers like Interplay and Electronic Arts Titles included the early 3D game, Lost Vikings 2.

4. ScienceWorks Australia Traveling road show multimedia presentation which involved interfacing of separate technology to immerse the user in an audiovisual experience which could then be taken away on videotape.

5. Successful entrant in IEEE sponsored Australian Micro Mouse Competition, navigation of learnt maze.

6. Bachelor of Computer Science specialising in Digital Technology and Robotics, Monash University.

7. Computer Studies tutor.

8. Retail Manager.

9. Manager of Motorcycle and Bicycle helmet manufacturing company, Speedway Helmets Ltd.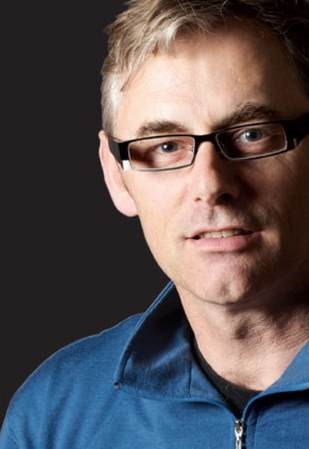 Don Atchison - US Agent
2C Light Company Limited, the world leader in the development of solar powered wearable technology, welcomes Don Atchison as a new sales agent in the central U.S. market. With over 38 years of sales experience Don brings invaluable insight and focus to promoting 2C products in the U.S. market. His enthusiastic approach to sales and commitment to customer service will enhance our ability to bring wearable, solar powered lighting products to every U.S. household! According to Don, "The potential for 2C products is limitless. It is exciting to represent a company that is committed to providing innovative, solar powered lighting solutions that are affordable to all. Hands free light enhances safety, visibility and provides for extended enjoyment of activities beyond daylight hours. 2C products have the potential to change the world and I am proud to be involved in this cutting edge technology".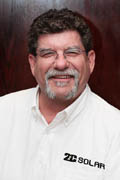 Bruce McIntyre – Board member (Adv.)
Bruce McIntyre is known for starting outdoors company Macpac at age 19 in 1973. Macpac became one of New Zealand's early export success stories. Over the years, he has been involved in production, sales, marketing, design and personnel. He led the company through many changes, from its beginning as a one man band to over 250 staff members before production shifted to Asia. Today, its innovative, high quality products can be found in shops and mountains around Australia, UK, Europe, Scandinavia, USA, Japan and Asia.  In 2008 Bruce sold Macpac to concentrate primarily on the creation of Seven Oaks, a new school that is focused on developing the innate, holistic potential of every student, and engaging them in the world through the principles of eco-literacy. Bruce is currently director in a diverse range of profit and not-for-profit organisations including food, education and property.

Sara Leadbetter – Board member and Chair (Adv.)
Sara has over 20 years experience managing small and medium sized businesses across a broad range of industries on both sides of the world. From British Steel to Boots the Chemist to the New Zealand Racing Board, Sara's broad knowledge base gives her a unique perspective on identifying customer's needs, developing teams and improving profitability.Her speciality is helping businesses improve their sales and marketing and, in particular, their Internet Marketing Strategy. She is an expert at using a variety of online techniques to generate more business and runs tailored training sessions on business marketing and selling for both business owners and their teams, particularly to the tourism industry.She moved to New Zealand from the UK as a lifestyle choice nine years ago and, since then, has worked with numerous industry sectors while running several small businesses of her own. She is also a mentor with Business Mentors of New Zealand and a Training Provider for industry, the CDC and local District Councils.

Patrick Rottier - Board member (Adv.)
Innovation & technology veteran Patrick E.J. Rottiers is a long-standing international management consultant, CEO of PROconsulting International Ltd. and senior lecturer at management schools around the world. With 25+ years expertise in international, multi-cultural corporate environments, he has held senior management positions in Europe, the US and Africa in sectors as diverse as broadcast, food, durable goods, airlines, recruitment and technologyFor 10 years, Patrick has been coaching management teams in international negotiations and technology commercialisation & innovation. 
Patrick sits on various boards and teaches various post-grad courses at management schools both in New Zealand and overseas: Canterbury & Auckland, Antwerp (Belgium), Maastricht (Holland), Moscow (Russia), Wuhan (China). The cases he uses reflect Patrick's extensive management experience on 4 continents in 4 languages.
http://www.linkedin.com/in/patrickrottiers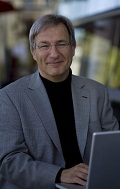 Development Team
Our development team includes leading engineers, designers and project management staff.  Our electronics engineers are focused on developing competitively priced, high functionality products.
Market Experience
2C Light Company is the innovator of the 2C Solar Light Cap, a worldwide unique product.  Since developing and launching our product we have continued to build exceptional experience in solar powered wearable technology. Our marketing researchers confirm our technological capabilities continue to place the company as the leader in this market.  

The Company regularly receives enquiries from international markets including:

- Outdoor recreation (hiking, hunting, fishing, boating)
- Promotional product companies
- Law enforcement agencies
- Defense forces
- Retail and wholesale giftware
- Environmental government bodies
- Disaster relief organizations
New & Emerging Markets
2C Light Company operates on a global market. It continues to increase its research capabilities and within the near future will be launching further products  to complement the 2C Solar Light Cap.
This new development utilizes our unique technological solutions.